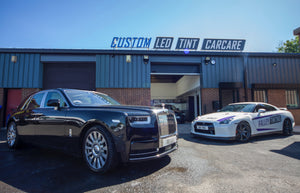 Welcome to Custom LED
Custom LED has been trading for over 10 years, supplying thousands of customers around the world. We pride our selves on bringing the highest quality LEDs and other automotive lighting products, along with the best customer service possible. We offer a wide range of LED products for cars, bikes, vans, HGVs, boats and even the occasional plane. We only work with trusted suppliers and will only buy from ISO certified factories. All our products are CE and RoHS approved for quality assurance and piece of mind. Most of our products have a 24 month warranty and we stand behind this 100%.
What we Stock
We stock 6v, 12v and 24v LED lighting products including LED bulbs, halogen bulbs, HID kits and OEM replacement parts such as xenon ballasts and LED headlight modules. We also supply strip lighting to be used ether in an automotive application or as accent / mood lighting in buildings.
We also stock a range of universal items such as LED light bars, warning lights, LED beacons, work lights and LED marker lights. All of these tend to be multi voltage products meaning they will work with ether 12v or 24v. Some of them work up to 60v for use with forklift trucks (48v) and boats (32v).
Finally, we supply LED sign modules to be used in the sign making industry. We have worked closely with some local sign makers to prefect our range and to be able to supply what is needed for almost any illuminated sign.
All products are thoroughly tested before being offered to the marked. Some products we develop in house giving us full control of the quality. We have been working with many of our suppliers for over 10 years so we have a really good working relationship with them, so if we think a product can be improved then we let them know. 
If you can't find what you are looking for then please get in touch as we are always expanding our range and sometimes we may have it, but don't have it listed on our website yet.